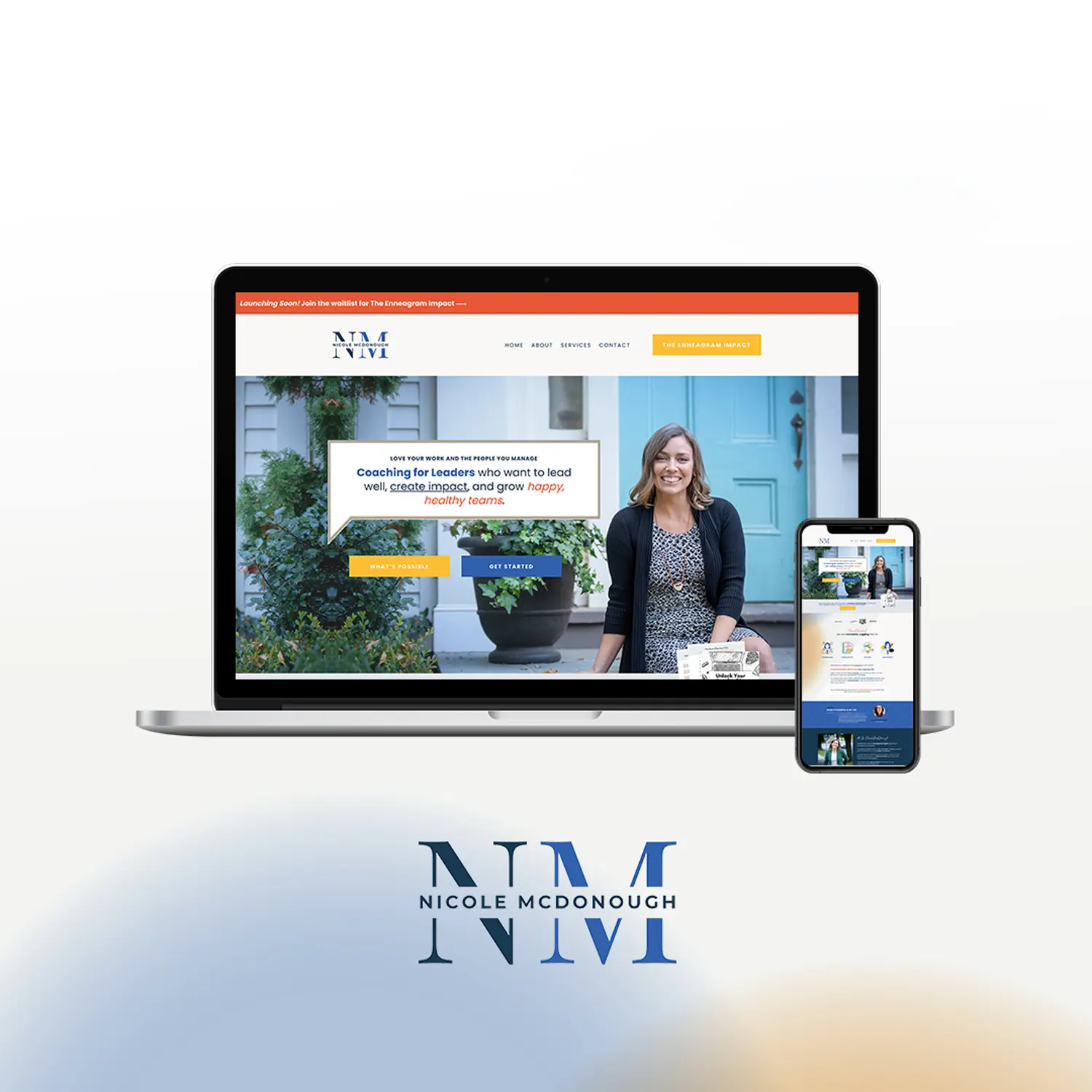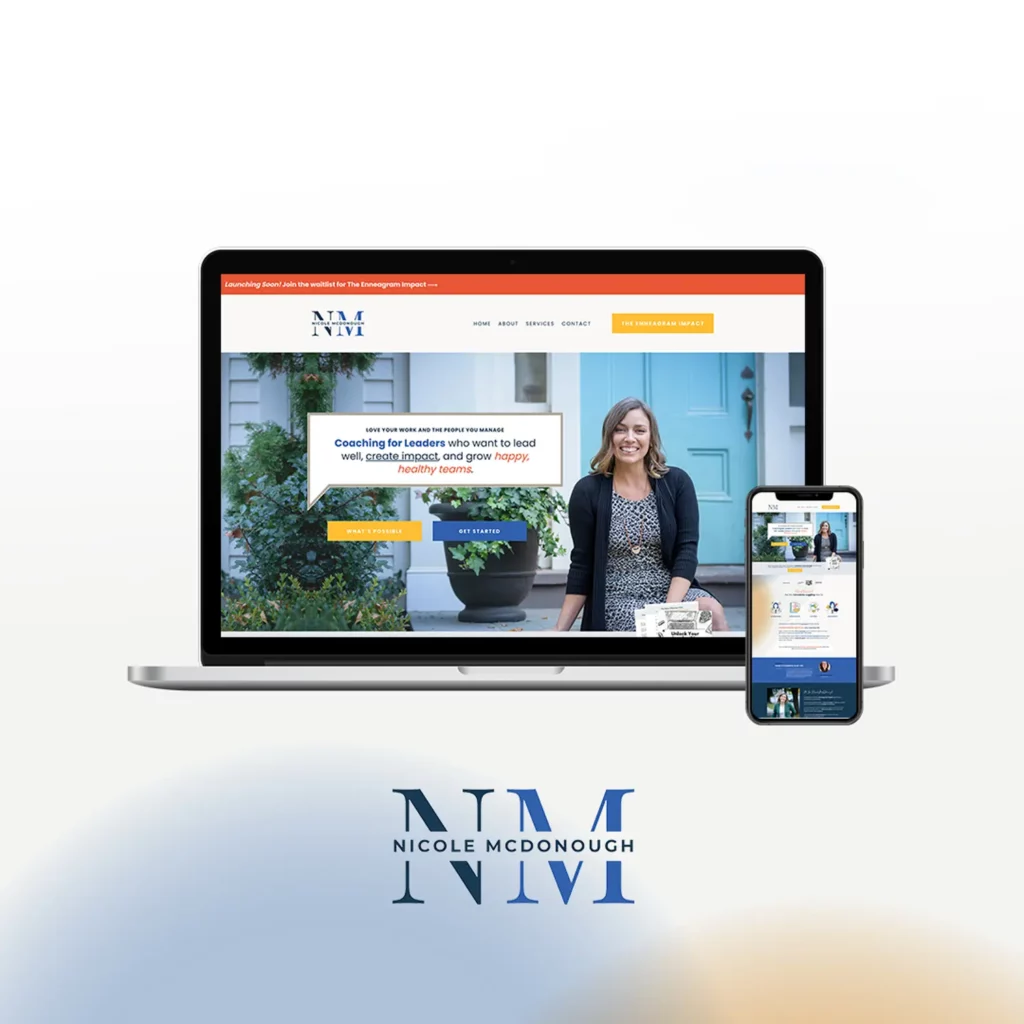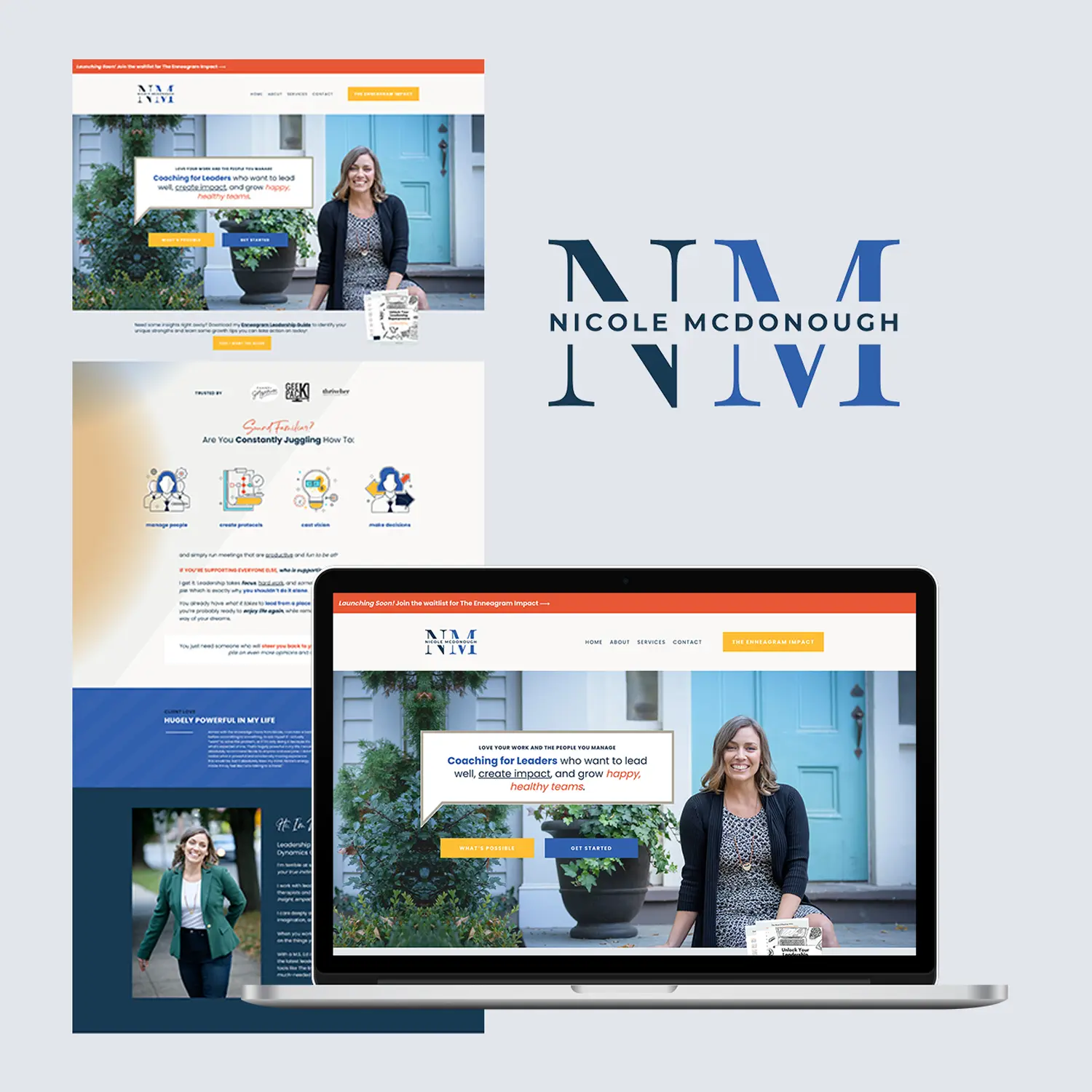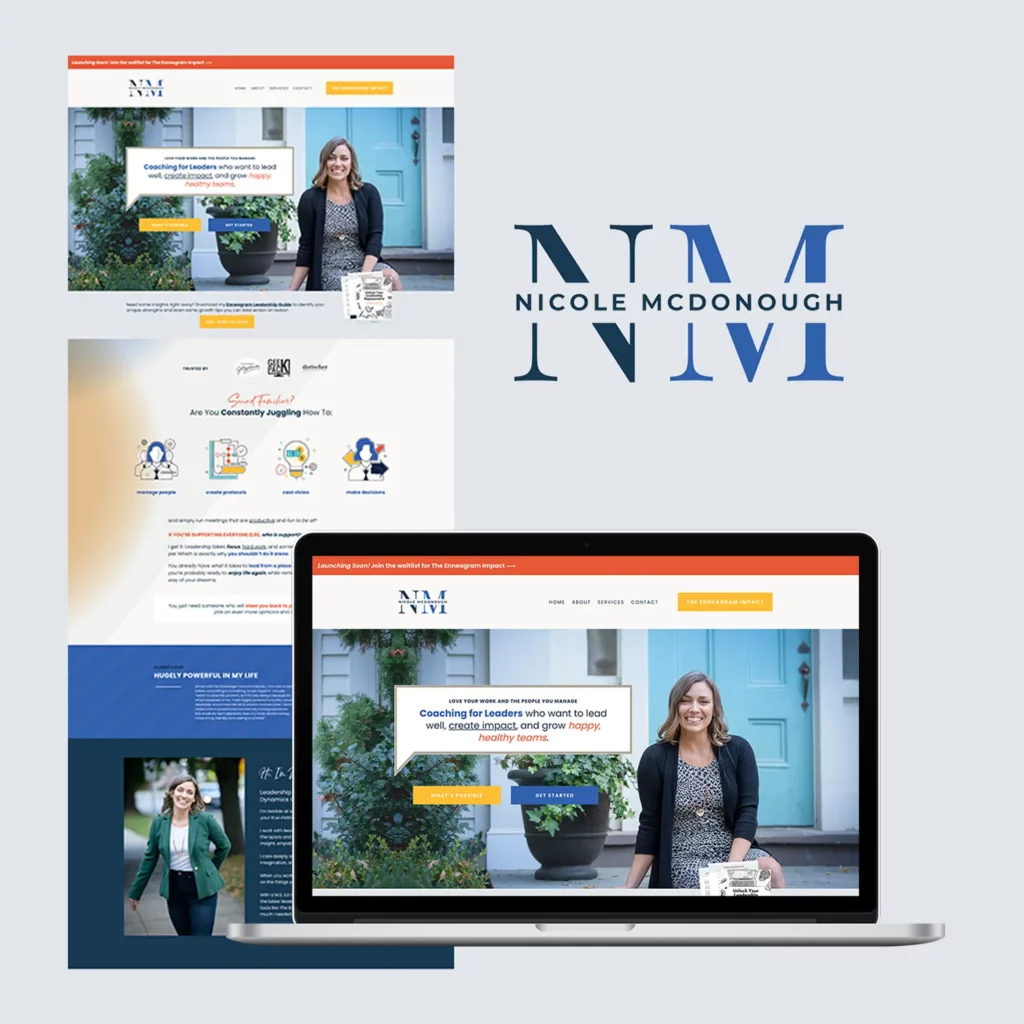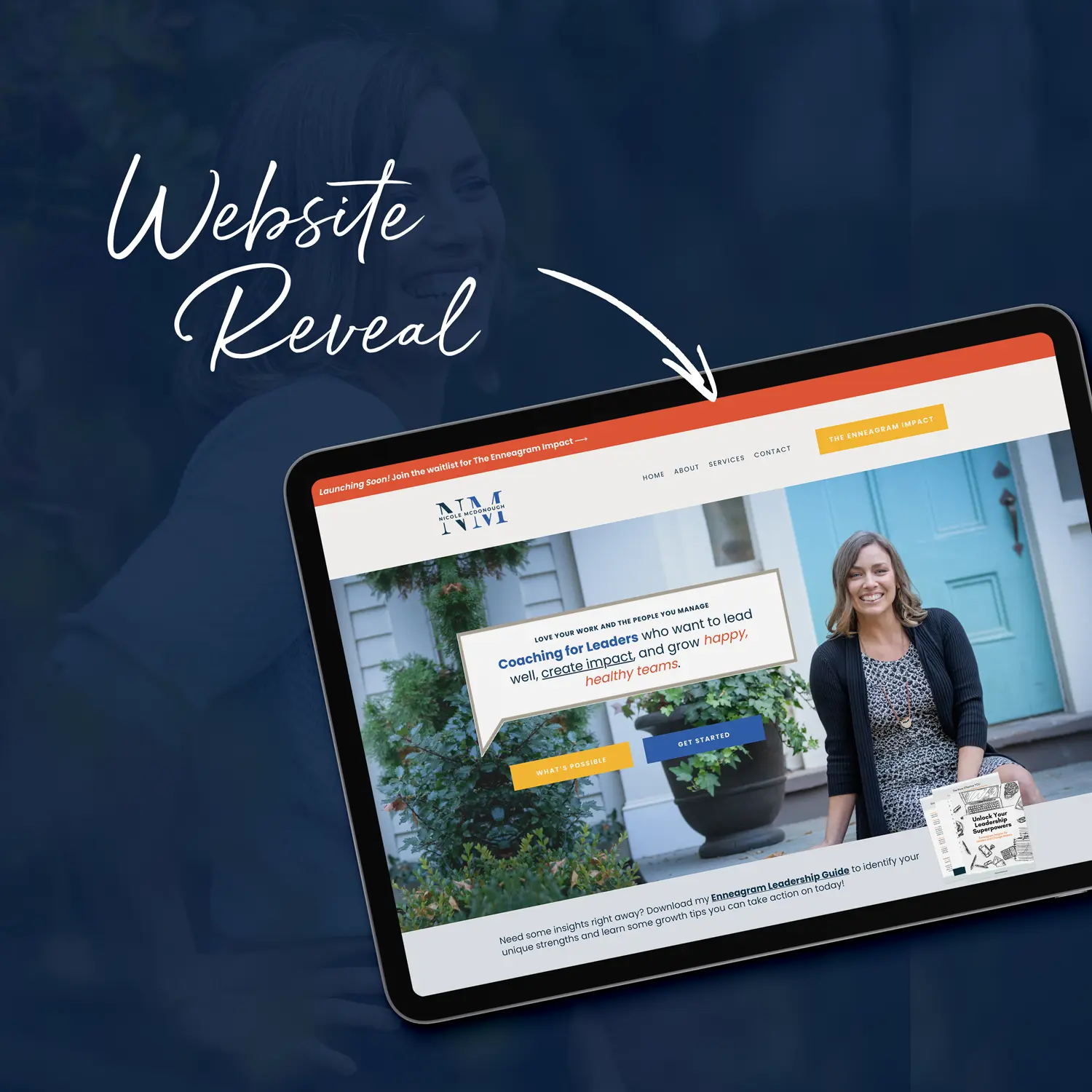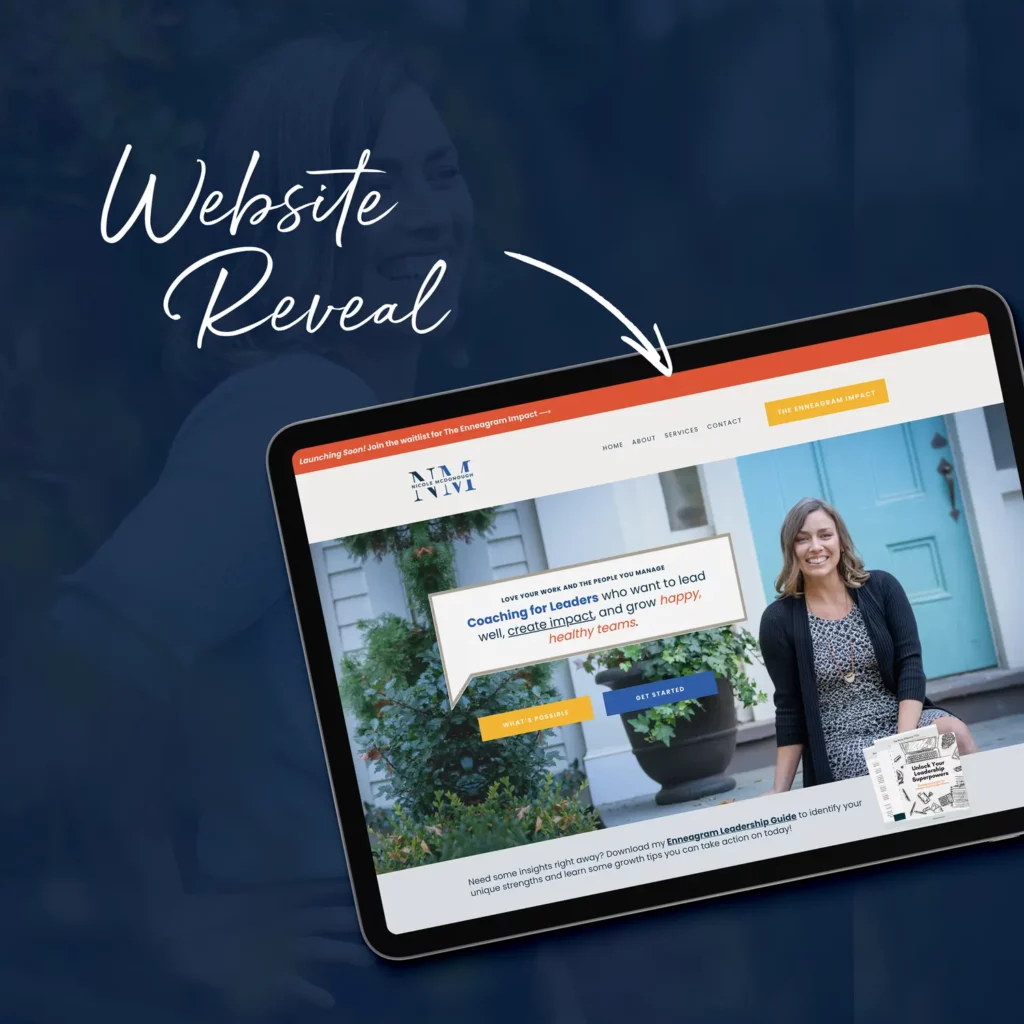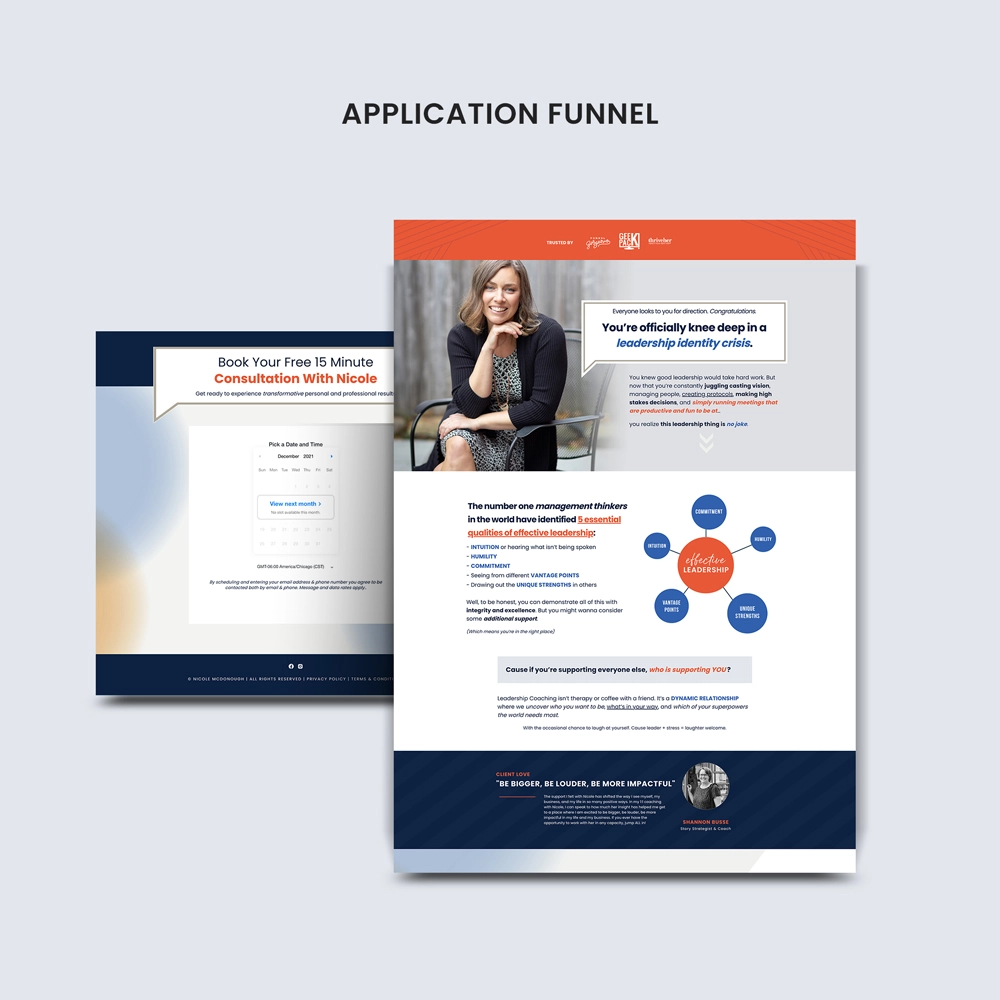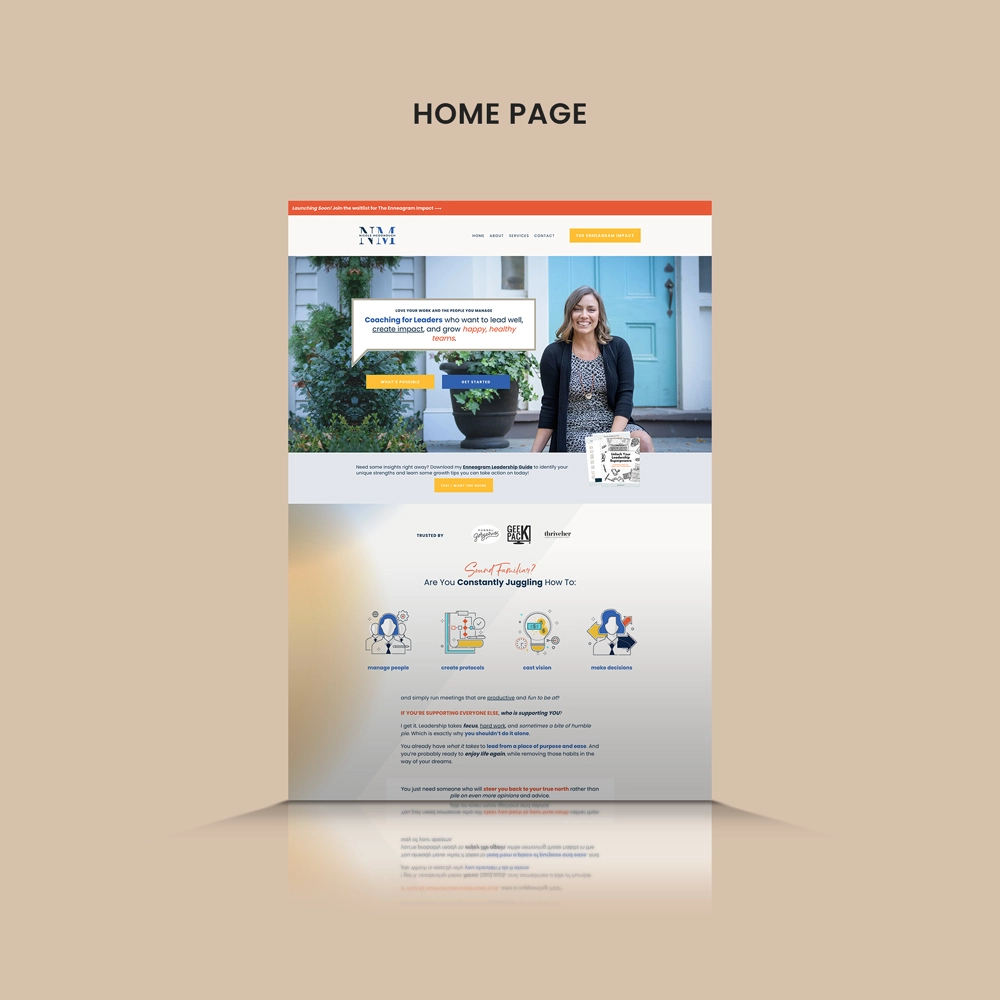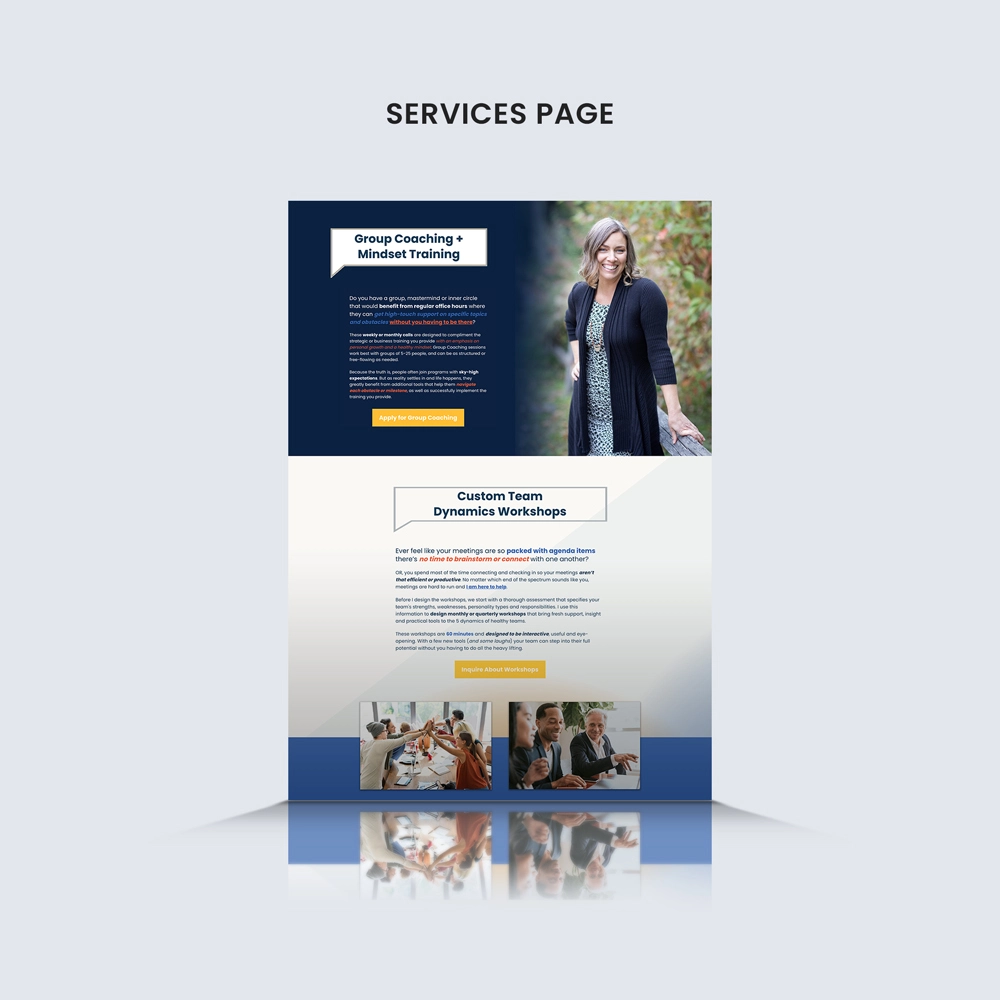 What was your brand and website like before hiring Felicia?
Before hiring Felicia, my brand felt careless and haphazard. I knew I wasn't marketing to my full potential, and I was constantly worried if people went to my website they would take me seriously, but rebuilding and rebranding felt SO daunting and lengthy. I had no idea where to start and was incredibly overwhelmed (and honestly procrastinating) at starting over and doing it right.
What was the moment when you realized you needed to find a solution or needed to make a change? Is there a story that you can recall? A day or a moment?
Once I started working with school leaders, I knew my current website would no longer suffice. It didn't look professional, clean or powerful. And how could I ask others to trust me and invest in my coaching if I was embarrassed by my own online brand?
What was your biggest fear before hiring Felicia? Did it come true, and if not, what happened instead?
I was worried that a designer would apply a cookie cutter style to my work that wouldn't feel like me. That he/she would either make things too flowey or too masculine, rather than capturing my playful but professional style. Felicia did exactly the opposite. She REALLY listened to what I was trying to create and WHO I was trying to reach and created something far greater than I could have imagined. I feel SO proud to now share my website with anyone who wants to know more about my services. Especially school leaders.
What, specifically, was your favorite part of your project and why?
My favorite part was seeing the copy design, brand colors, photos she chose and graphics all come together. It really looks so clean and exciting and enticing. EVERYONE who saw my site said "It's amazing! It's so professional and so YOU!"
If you were to recommend Felicia to your best friend, what would you say?
I really can't imagine working with another designer after this experience. She is warm, fast, results oriented, positive, focused and professional. She TRULY listens AND adds her own creative flare and strategy along the way. Can't recommend her highly enough!