Why I Chose FG Funnels As My High-Level Provider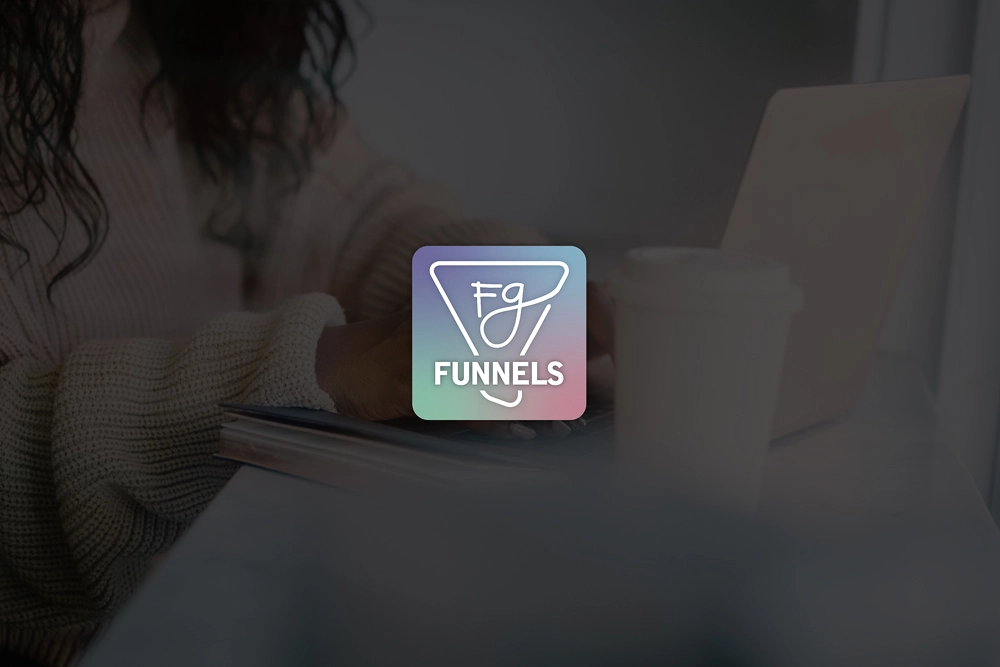 HighLevel is easily becoming one of my favorite platforms. The speed of development is unmatched in the industry.
They're one of few companies that actually listens to the requests made by their customers AND executes them quickly. If you haven't seen their ideas board, they have a ton of features planned in the roadmap.
Over the past year, quite a few different white-label versions of HighLevel have popped up on the marketplace. Some of them offer really great incentives to join their version but others not so much.
Since I build funnels for clients you would think white-labeling the software would have been a great opportunity but I didn't see it that way.
Even though I love everything happening at HighLevel, I decided to go with FG Funnels, a white labeled version instead.
In this post, I'll cover why I chose FG Funnels as my High-Level Provider.
Support
When I build websites on WordPress, I made it a point to make it simple for clients to manage and maintain their own websites.
I remember clients would complain about previous providers who locked them into website hosting and website development that made it almost impossible to control their own site.
That was never the case for my clients because even though that type of business model "locks" clients in for recurring revenue it didn't align to my values.
I prefer empowering my clients to be able to manage their own website or membersite because that allows them (or their team) to do things without hiring my team for everything.
FG Funnels has an amazing five-star support system. From daily office hours to live chat, their team is available (during normal business hours) to answer any questions I may have.
They provide their own training resources inside of FG Funnels University that covers not only the basic features but also paths for specific business models such as course creator, coaching, or agency.
As soon as you register for an account, they make it easy to get started by onboarding your first domain so you can focus on other tasks.
This type of support requires a team of experts to facilitate or outsourcing to a third party. FYI: A lot of the white-label versions outsource instead of offering in-house support, which has its own set of pros and cons.
I didn't get into business to become customer support. I'd much rather focus on my genius and leave that to a reliable team that gets the job done well.
Feature Access
From what I've seen, some of the white label versions can be restrictive and more expensive for access to all of the features in HighLevel.
HighLevel offers unlimited accounts and users as well as the ability to sell it at any price. This means you can pay $129 for ALL the features from one company or $297 from another company.
There are some versions that have lower-priced plans (i.e, $49/month) that gives access to specific features such as websites, funnels, and forms but not the opportunities/pipeline or membership area. For the additional features, you have to upgrade to a higher-priced plan for full access.
I don't know about you but I would want access to all the capabilities offered so I can make the most use of my business software.
Most of the white-labeled versions selling their versions are also including additional content, community access, or courses to justify the pricing.
I don't have a strong opinion about any of those companies that do that. It's business, it makes sense to do what makes sense for your business.
FG Funnels is $129/mo or $1197/year for access to ALL of the features available in HighLevel as well as their beautifully designed templates.
As a customer I personally want to make sure that the company that I choose will be around 5+ years from now.
The popup companies that are riding the new opportunity will jump to the next best thing once that becomes available. Then, you're left to figure it out on your own.
We can't predict what is coming in the future and that's exactly why I would rather plant my flag on a reputable company that's been around for years.
Which brings me to my next point…
High-Converting Gorgeous Templates
FG Funnels was one of the first companies to white-label HighLevel. Part of their business model was designing gorgeous templates for ClickFunnels, Kajabi, Elementor, etc. so it made sense to move to a platform that gave them more control over their products.
Three years later, their designs are only available through FG Funnels and that's because they can provide support to their customers when they are on a platform they can control. This turned out to be amazing insight especially when ClickFunnels announced 1.0 templates would not automatically transfer over to their 2.0 version.
When I work with clients who aren't ready to invest in custom design, they are seriously impressed by the premade templates that allow them to get their offers into the marketplace without worrying about design.
The FG Funnels templates can be quickly customized to match your design aesthetic without building it from scratch. Just choose a template, apply your colors and voila – it's on brand and beautiful!
Why Sign Up For FG Funnels Through Funnels With Felicia?
As an FG Funnels Pro user, my incentive to join through my link is a 14-day free trial and over $3,698 in bonuses.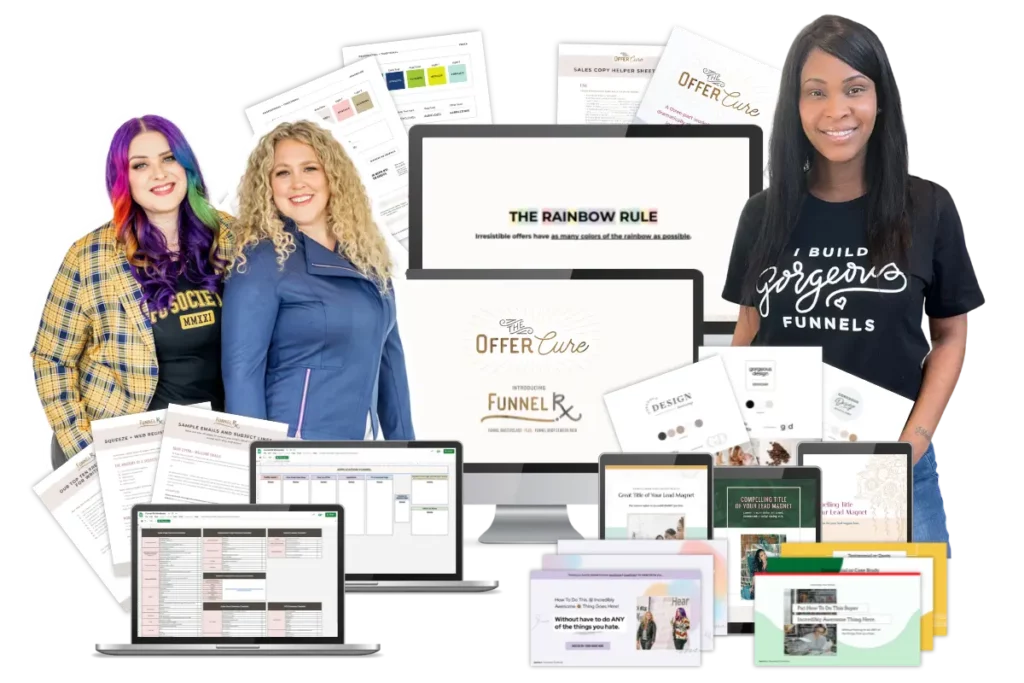 It goes without saying as an affiliate, I earn commissions for every customer that enrolls through my affiliate link. To be fully transparent, I receive 40% commission and you can too!
When you refer others to FG Funnels, you can earn commissions which generate passive revenue for software that you use AND love. BTW, FG Funnels does not steal commissions like some other companies do.
When I recommend people to FG Funnels it's reassuring because I know they're in good hands. For most business owners in the online space, it's a perfect-fit solution for most of your business needs.
If you want to check out how FG Funnels compares to the top marketing platforms, take a look at our Funnel Software Comparison Chart.
As always if you have any questions, feel free to post in the comments section or send us an email.